Inspired by Vancouver's lush landscapes and honoring the profound wisdom of Chinese herbalism
At Pithy Apothecary, we focus on healthful skin by designing our natural skincare products with Traditional Chinese Medicine principles and local botanicals. We blend eastern and western ingredients to create unique, natural beauty products that are handmade with love in Vancouver, BC—a city defined by its intrinsic multiculturalism.
Inspired by Vancouver's dreamy landscapes and the poetic interplay of its mountains and seas, and emboldened by the wisdom of traditional Chinese botanicals, Pithy channels a deep love for nature through clean and healthy beauty products.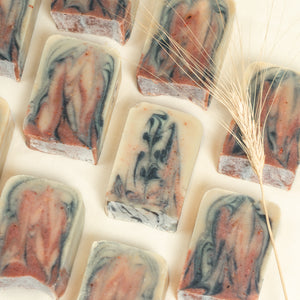 Poetic in nature; poetry on skin
In ancient times it was believed that a person who placed nature above worldly "ash" was someone of the highest spiritual enlightenment.
Our philosophy—we source natural compounds of the highest quality to showcase nature's potent ingredients. From sagacious Chinese apothecaries to local markets here in Vancouver, we combine 100% natural, healing ingredients that are fresh and intriguing, to create products that are truly extraordinary.
With over 20 years of experience in creating natural skincare products, we've carefully selected our items through rigorous testing of our beloved recipes. Tradition and modern practicality are united to change the skin from within. All our products are made in-house where we can secure extensive quality control.
Our pledge to quality and integrity ensures that our products are natural, cruelty-free and free of synthetic colours, preservatives and parabens.